Over the years, the Varsity Jacket, more popularly known as the Letterman Jacket, has undergone subtle but impressive modifications. From small scale fashion enthusiasts to high end, globally worn fashion designers have put their own spin on this traditional American staple sportswear jacket. From experimenting with the cut, diversifying the texture of the fabrics to incorporating "in your face" letterings, people have done it all.
Fortunately, for the fashion industry, the traditional letterman jacket is not only associated with other sportswear. From latest runway trends to your workplaces, the letterman jacket has made appearances anywhere and everywhere. It is, more or less, a fashion accessory for people now. But do you actually know how to style a custom varsity jacket? Are you tired of the same old look with your varsity jacket.Well, if your answers are "no" and "yes" respectively, then fret not. We bring to you the ten best ways to style or wear your varsity jacket.
1 – Sporting the Sporty look

The all American letterman jacket had a rather sporty origin, so don't be afraid to go back to your roots all over again with a sporting look. Wesuggest that you keep it clean and masculine by sticking to colours like grey and white. You can try your favorite teams letterman jacket with a simple crew neck t-shirt, a pair of simple blue jeans and a classic pair of converse. The best part about this look is that since it is very simple and minimalistic, you can go outrageously crazy with your custom jacket.
2 – Keep it traditional and classy

There is no going wrong with a traditional varsity jacket. The quintessential American jacket consists of simple body made of traditional fabrics like wool, cotton fleece, polycotton twill with a touch of leather, usually in the form of leather sleeves. You can't go wrong with colours like black, grey, or even brown. Stick to minimal lettering for the conventional and traditionally classy look. This traditional look is perfect if you are running late for your class or have a date during the afternoon.
3 – Go for a Colour Blocking Look

For all those people looking to go bold this season, we suggest colour blocking your look, starting with your fashion jacket. For instance, you can go for a mauve soft-shell varsity jacket along with a pair of black skinny jeans and a grey coloured shirt. However, remember that if your custom varsity jacket is bring coloured, pair it with other clothing pieces that are softer in colour.
4 – As a formal attire

For the fashion forward crowd, this is just the perfect trend. In order to achieve a more formal look, we suggest that you pair your dark toned varsity jacket with a pair of formal pants and a straight cut tie along with a formal light coloured shirt, preferably white. However, the formal letterman jacket looks appropriate only when it is paired with dark tones in letterman jackets that do not have a large number of felt patches, embroidery and bold colours.
5 – The Simple Monochromatic Look

Yes, you read that right. Believe it or not, styling a monochromatic varsity jacket with the exact same colour of other clothing items is a lot easier than you might think. For instance, a classic black and white look will never go out of style. However, if you are not sure about this particular trend, then we suggest that you go for a universally appearing colour like black.
6 – The unconventional printed jacket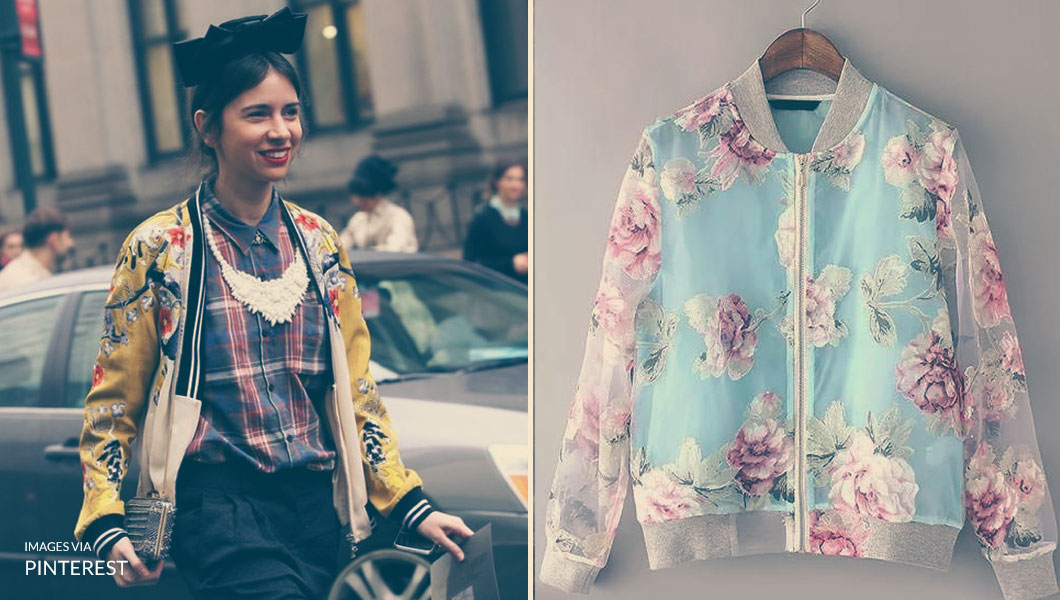 Literally nothing spells out unique quite like a printed varsity jacket. A simple tank top, a pair of informal skinny jeans and your favourite shoes, those are all the items that you would need in order to style your printed varsity jacket. But, keep the print to just one item, that is, your other pieces of clothing should be solid colours, in order to balance out the jacket print. So the next time you plan to customize your jacket, make sure you add an overall fun print to it. We at Novo Jackets provide sublimation printing on custom satin jackets.
7 – The "edgier" Biker Look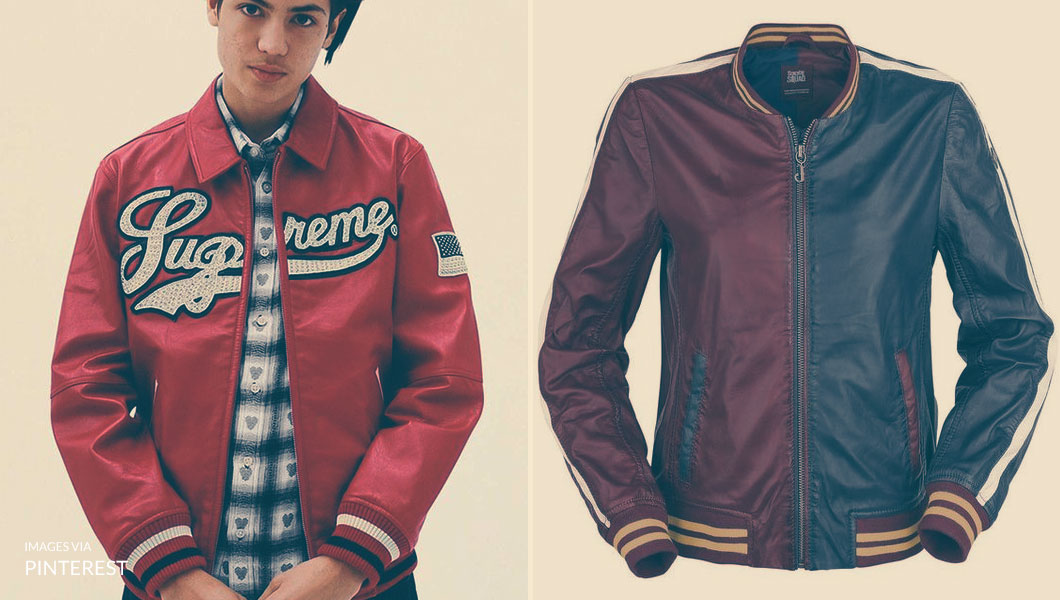 At the other end of the spectrum, is the biker look, and no, it is not just limited to your average leather jackets. This look consists of pairing your usual varsity of jacket with a ton of other "edgy" clothes including a pair of skintight ripped or shredded jeans. If it is winter, you can always add a monochromatic beanie hat, a pair of trendy sunglasses and your favorite pair of boots.
8 – Layer it Up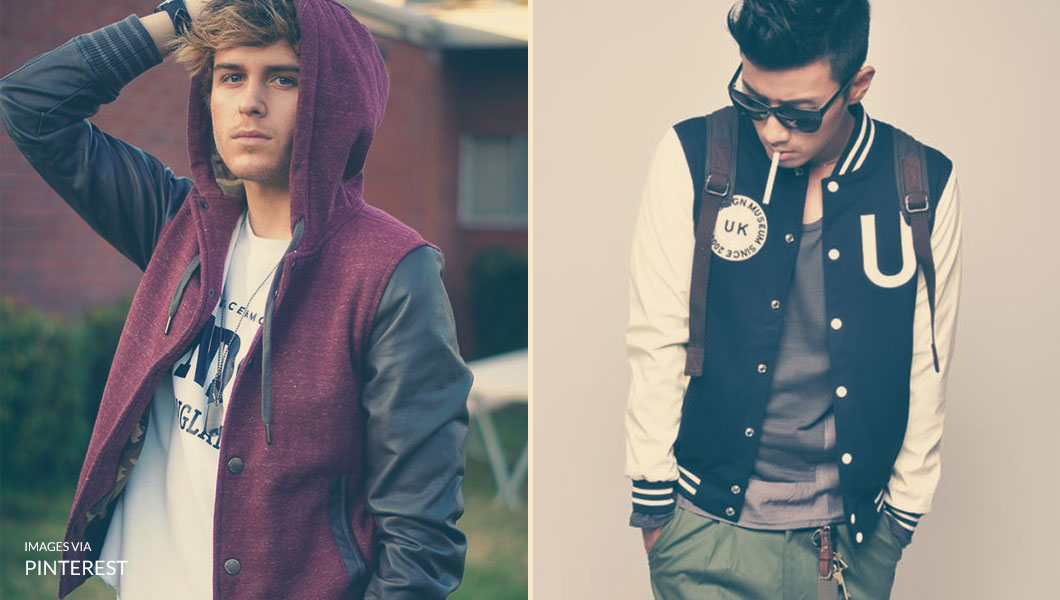 The simplest and easiest way of adding more texture and an extra dimension to your look is by layering all of your clothing. For instance, you can, with your favorite pair of jeans and boat shoes, wear a satin or soft-shell letterman jacket along with a round neck t-shirt and a hoodie, or even a jumper. This layering style is perfect for winter seasons, where you can look just as stylish as you feel warm.
9 – With a Lumberjack Shirt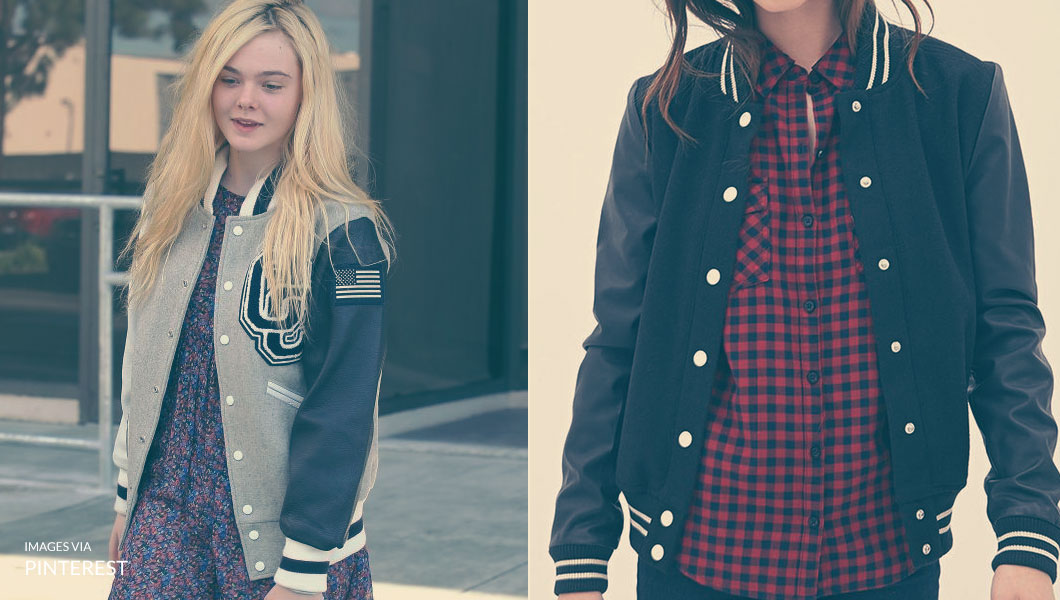 There is no denying the appeal of a lumberjack t-shirt. Now, imagine that being paired with a stylish letterman jacket. Yes, it is daring and a little risky, but for the ones who manage to pull it off, it is one hell of a fashion statement. But be careful with your jacket because you would not want to overwhelm the look by pairing an over the top letterman jacket. We suggest that you stick to one or two coloured letterman jackets since the lumberjack shirts already have wild print patterns on them.
10 – The nerdy look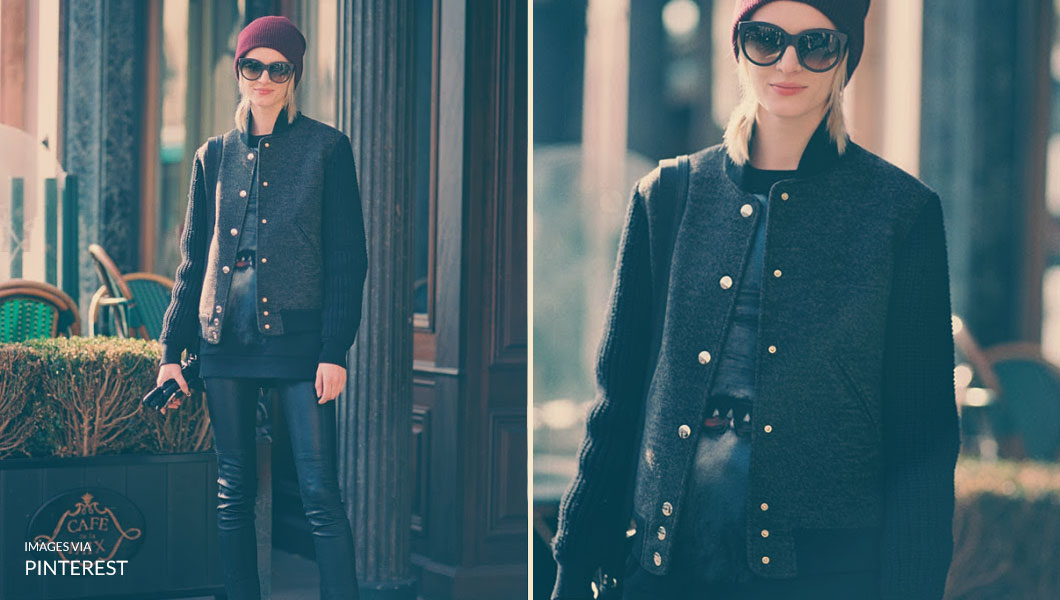 A hit among the younger generation, the "nerdy" look is as fun as it is cute. Simply pair your fandom or sports letterman jacket with a pair of geeky or nerdy glasses, perhaps even a baseball and a pair of skinny jeans.
So there you have it, ten simple yet effective ways to style your varsity jacket. Did we miss out on your style? Do let us know in the comments section below