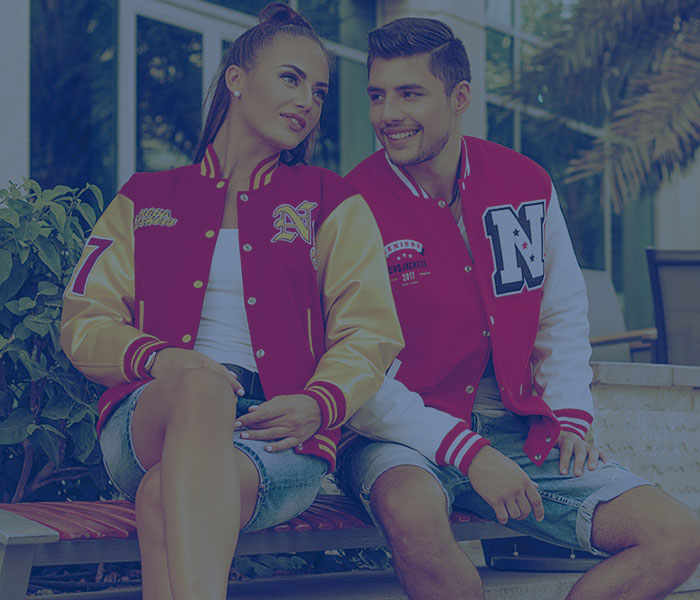 Custom Varsity Jackets
+ Customize Varsity Letterman Jackets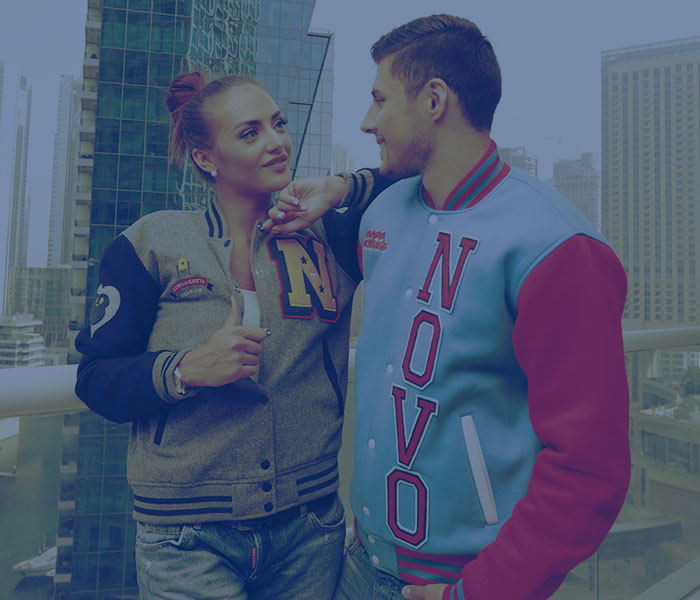 High School Letterman Jackets
+ Seniors Varsity Jackets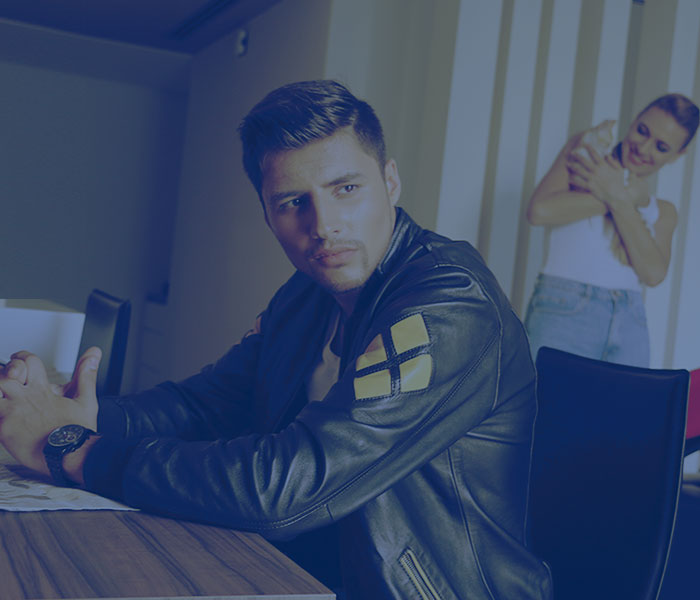 Custom Bomber Jackets
+ Design Your Own Bomber Jacket
We pride ourselves on our custom varsity jackets, custom letterman jackets, custom bomber jackets, hoodies, and custom leather fashion jackets. Superior materials and expert craftsmanship, combined with traditional and contemporary styling, has distinguished Novo Jackets as leader in the personalized garment industry. We breathe life into your ideas. Each one of our premium quality custom garments can be made to suit your own personalized designs. Our easy to use "Jacket Builder" tool with wide range of materials choices, colors and customization options will let you design your very own custom jacket for senior class of 2019-20, baseball teams and your dance academy. Our 24/7 available customer support is available for all of our customers to get a perfect fit for their jackets. Request for Bulk Quote to get UPTO 75% Off on wholesale varsity and other custom Jackets! Perfect for groups and teams looking for quality custom jackets for their events.
View All Products
FAQS
How do Novo Jackets guarantee customer satisfaction with our customized varsity letterman jackets?
We'll keep you well-informed throughout the entire process. from design visual mock-up approvals to final jacket approval, if any issues arise during production, we're quick to address them. Our team takes immediate action to rectify any errors, ensuring that the final product matches your vision flawlessly – nothing more, nothing less.
Ready to make your order?
Here's how to get started:
Browse through our extensive collection of

varsity jacket designs

and choose the one that match your needs and requirement.

Customize your selected varsity jacket style using our

design builder

tool.

Add a personal touch by uploading your own photo and adding text.

Planning to make a bulk purchase?

Request a quote for a bulk

order today to get additional discounts of up to 75%.
What will be the turnaround time for your customized varsity jacket?
For varsity jackets with customizations such as lettering or patches, the production process typically takes about 2 to 3 weeks until they're ready to be shipped. If you prefer a plain jacket without any additional customizations, we can expedite the process and have it ready in as little as 2 weeks. However, we understand that there may be urgent cases where you need your jacket sooner. In such situations, we offer rush production options that can shorten the production time to 3 to 5 days. Please note that rush production may require an additional cost. However, please keep in mind that after the jacket is completed, there will still be a delivery time of approximately 3 to 5 days before it arrives at your doorstep.
Does your Novo Jackets offer embroidery and printing services for customization?
Yes, we offer both embroidery and printing options for our varsity jackets. Our embroidery and printing services ensure high-quality and durable results.
Where can I find wholesale letterman jackets?
We offer up to 75% additional discounts on bulk orders and provide full customization options, so you can save big on wholesale orders. Request for a Bulk Quote!
Can we arrange an appointment to discuss bulk/wholesale order details?
We are here to assist you with all your bulk order design requirements. To make the process even more convenient for you, we offer the option to schedule a Skype appointment. This allows you to have a virtual chat where we can address any questions or concerns you may have regarding the quality, quantity, and pricing of your order. Contact Us!
How to style varsity jacket?
Styling a varsity jacket is a fun and versatile way to create a fashionable and sporty look. Here are some tips on how to style your varsity jacket:
Casual Cool:

Keep it simple by pairing your varsity jacket with a basic t-shirt, jeans, and sneakers. This classic combination is perfect for everyday wear.
Dress it Up:

Elevate your style game by wearing your varsity jacket over a dress or a skirt. This trendy pairing adds a touch of street style to your outfit.
Athleisure Vibes:

Embrace the athletic aesthetic by pairing your varsity jacket with leggings or joggers. And don't forget to complete the look with stylish sneakers for a comfortable yet chic ensemble.
Layer it Up:

Beat the cold in style by layering your varsity jacket over a sweater or hoodie. This keeps you stylishly cozy and adds dimension to your outfit.
Mix and Match:

Want to make a fashion statement? Experiment with different textures and patterns by pairing your varsity jacket with contrasting pieces. Try combining it with a floral dress or patterned pants for a trendy yet sophisticated look.
At Novo jackets – you can design your own varsity jacket with our jacket builder tool to your style and personality. With a wide range of colors, materials, and customization options, the possibilities are endless for crafting a letterman jacket that truly reflects your unique personality. Let Novo Jackets help you design the perfect jacket that matches your sense of style.